Based near Dorking in Surrey, UK
Sorbus Learning CIC is a not-for-profit community interest company formed by a collective of practitioners experienced in leading sustainable projects, providing inspirational learning activities & sharing innovative ideas with local communities to improve the lives of people & wildlife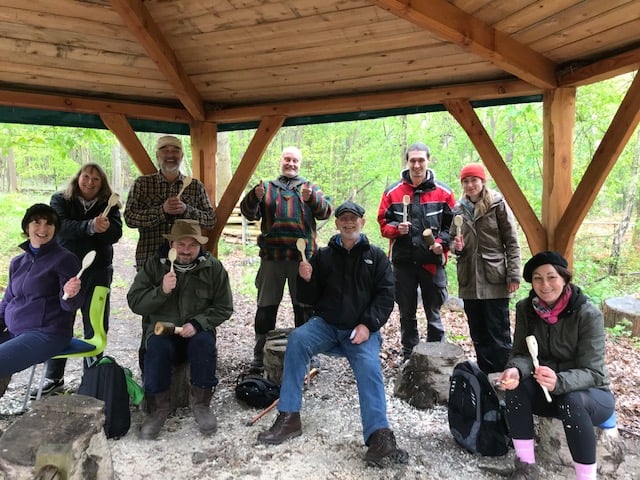 Our mission
We lead sustainable change by nurturing the skills needed to create, restore, maintain and improve places for people and wildlife. We influence people's behaviour through inspirational learning experiences of the natural world and local wildlife. We share innovative ideas for connecting people with nature so that we can help improve their physical, mental, emotional and social health and wellbeing.
Working together
We work with other practitioners to plan, resource and supervise land-based projects that will benefit people and wildlife. We provide outdoor learning activities that are of interest to local communities about ecology, nature conservation and woodcraft skills. We use good practice in gardening, consulting and teaching to entertain, engage and educate communities, families and individuals.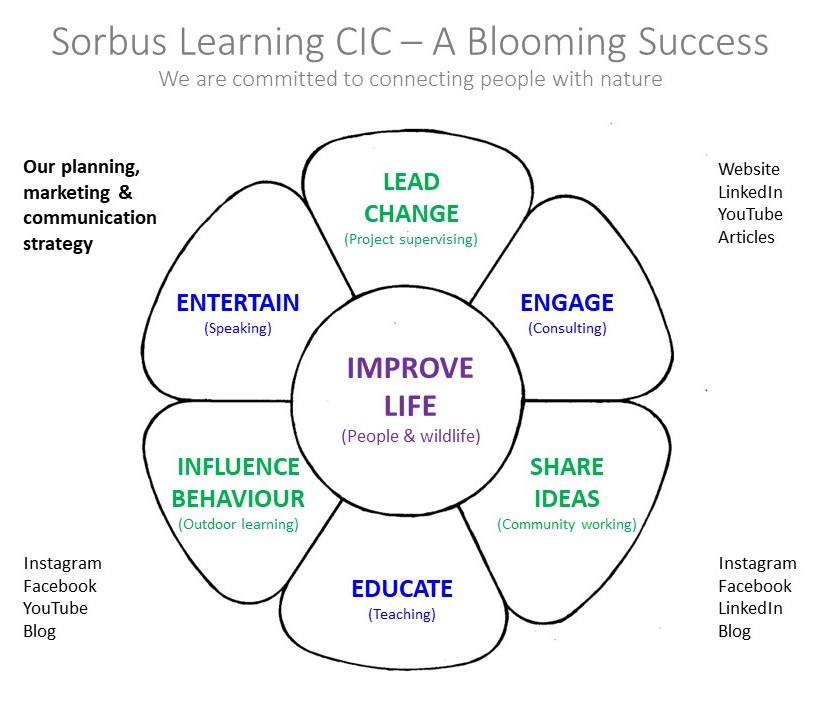 OUR FLOWER OF SUCCESS
Directors have reviewed how our community interest company has performed over the last two years. Whilst it's been a bit of a roller coaster ride we are happy to have achieved our vision of improving the lives of people and wildlife.
We use a simple flower design to represent our mission to lead change, influence behaviour and share ideas. We strive to entertain, engage and educate as we supervise projects, deliver outdoor learning and work with communities.